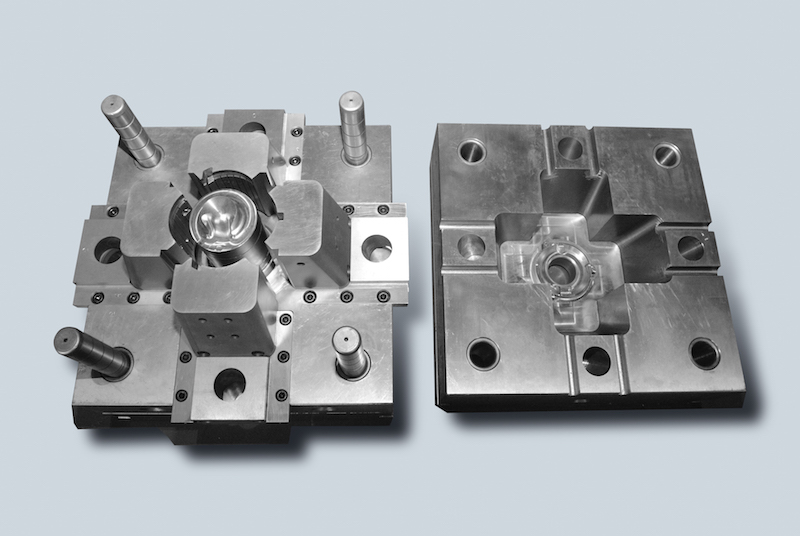 1. Classification of hot-work mould steels.
American hot-work mold steels have two classifications: hot-work mould steels and super thermal intensity alloy.


2. Selection and use of hot-work mould steels. As worked in the condition of temperature, the material of hot-work die requires heat resistance and heat abrasive resistance, as well as the ability to resist crack and the resistance to thermal fatigue, because the mould may show crazing, that is the heat fatigue cracking, when alternating hot and cold, to guarantee to cool the mould for its working life.


Select materials according to the principal series of heat resistance arrangement:
Low alloy quenched and tempered mould steels (6G, 6F2, 6F3)-include chrome hot-work mould steel (H11, H12, H13)-tungsten hot-work mould steel(H21,H22).


Nonstandard hot-work mould steel: Such as 6H4 of aging hardening type used by the hot upsetting forging mould. If there is any condition that does not satisfy heat abrasive resistance using H11, H12 and H13, then select 6H1 and 6H2.


When the mould mainly requires heat abrasive resistance, then select D2, D4-M2, M4-powder steel. Although both the steel bond hard alloy and cobalt-based hard alloy have high temperature abrasive resistance, they have very bad resistance to thermal fatigue (that is cold and hot resistance to fatigue cracking), which could not be used in the status of quick cool and quick hot.
Know More: Die Casting China