We can offer fast turn-around, multi-axis, high-speed CNC machining solutions to fulfil most requirements for concept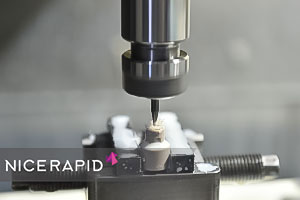 models, prototype parts and low-volume production components. We are able to machine directly from your SLA 3D model
and can supply parts from one-off's, up to low-volume production quantities in a wide variety of materials, including
plastics and metal.
About our cnc milling service in china
We are the one stop industrial sourcing platform as well as marketing centre for the CNC milling service China over the years. We actually serve the experts on both sides of the process of industrial buying to make excellent solutions that notify, support and authorize the industry. We always permit the engineers to make the innovative products. Even our short production of products runs for the entire industries. Since, our network has produced over 6,000,000 parts and also making SLA 3D hubs a worldwide leader in the distributed manufacturing. Through our worldwide network of more than 240 carefully chosen manufacturing partners, our engineers guaranteed a competitive rate as well as a virtually infinite manufacturing supply.
Our platform always allows the purchasers and engineers to buy CNC machining china at instant price. Whatever your needs are, we can determine your needs to guarantee that your project is handled very cheap. We are a complete service CNC molding provider of entire thermoplastic materials such as TPE, FEP, PFA, PTFE, PEEK, etc. We also provide eco-friendly substitutes to all our customers. Our services are including production, quality, mold making, tool relocation and prototype development. We also allow our clients for the effective quote management as well as order tracking.
Plastics: ABS | PC | POM | PP | PMMA | PBT | PTFE | Nylon | Nylon+30%GF | PEEK | PVC.
Metal: Aluminum | Zinc | Magnesium | Brass | Copper | Bronze | Mild Steel | Stainless Steel.
Finishing Services: Painting | Silk Screening | Pad Printing | Polishing | Sand Blasting | Anodizing | Powder Coating | Plating | Brushed Surface | Passivation | Laser Etching | knurling.
If you have a CNC molding requirement, please contact our expert team: enquiry@nice-rapidtooling.com or contact us using the form on this website or call us at +86 760 8996 2989 for a fast quote and advice.