Technology is slowly overtaking human tasks. The role of the worker is being repurposed on crafts that used to be handled entirely by them. Such is the curse brought by new technological developments. Technology also overtakes aspects of our lives that previously were perceived as a mere curiosity. Most of these new developments have evolved into primary needs.
The fact stands strong that technology has brought new levels of efficiency as well as plenty of convenience to every industry in the world. Automated systems have become the backbone of many markets in the world. The manufacturing industry counts as one of them. The following is a list detailing how modern CNC machining has had an impact on our way of life.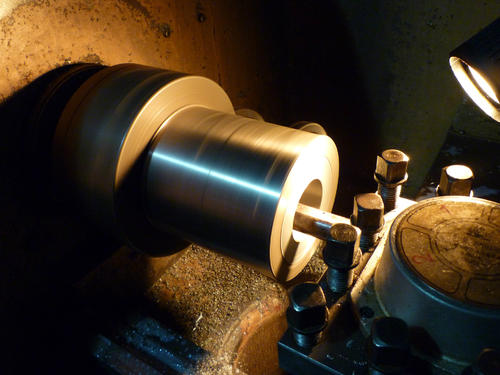 *Accuracy
Say what you will about new tooling, but there is a single indisputable fact about it: computer software was a game-changer. Human technicians are tasked with programming specs for each task. The information that goes on the computer is not random. The data has to endure multiple revisions by other supervisors. Once a production run begins, there will be no room for handcrafting with these machines. Even a low monitored procedure has a repeatability factor that ensures an output of 99% functional machined parts.
*Incredible Adaptability
The most outstanding feature of modern CNC machining is the ability to adapt to the consumer. There are a lot of developers with the ability to create technology. Established entrepreneurs continuously need to develop parts for their products. The willingness to fulfill demand is a plus for an industry that is always one step ahead of their client's needs, taking risks to work with the latest developments. By asking developers to take their chances with materials that were relegated to specialized niches not so long ago is a sight to behold.
* Complexity, Reliability, Supplying
The moment it takes to read these lines is enough for the machining industry to bring new developments into the fold. The creation of multi-axis tooling allowed CNC machines to create more complex products. The cost of this hardware is also becoming more accessible to anyone. Not so long ago, most manufacturing tasks were handled using a control panel with a lot of technicians. These days you only need one typing a few keystrokes to have a slew of CNC machines creating a product. Technicians no longer have to worry about clogs or parts getting stuck on feeders. Periodical maintenance will do.
*Lesser Efforts for Human Technicians
If you were to ask a veteran of the CNC industry about the process of building something from scratch 40 years ago, the chances are that you will hear a great story that doesn't involve automation at all. Modern CNC machining has a hands-off approach that helps human technicians to handle the settings of a CNC device using software to control hardware that will, in turn, run a production cycle that can take up to 24 hours to create something to your specifications. The little manual tasks that are still in place with CNC machining are handled using robot arms with a small room for mistakes. Feel free to contact us by email enquiry@nice-rapidtooling.com for more information!