Are you have this situation when you want to start a CNC project?
Most of customers have this trouble when they have budget for a new CNC Machining project, should I choose prices or quality? If I choose cheaper prices, I may be a little worried about the quality; while I choose quality, the high prices are over my budget. How should I do? Therefore, customers may send enquiry to several companies to get different quote, they will find that each company has different prices, some high prices, some cheaper prices. This time customers may do not know how to choose the best one for their products.
General speaking, cheaper prices may not mean low quality but high quality products are truly deserve reasonable prices. Are you agreed? For CNC Machining projects, the prices are consist of several factors, such as cost of raw material, machine time, labor time and manufacturing days. Sometimes complexity of components is also a main factor to determin the prices. A complete CNC Machining project contains the factors that will have effect on prices, like evaluating-program-cnc machining-post-treatment-manual treatment-inspection-package-shipment. It has a complete process even if for a single part. Therefore, the prices of cnc machining would be more expensive than other process.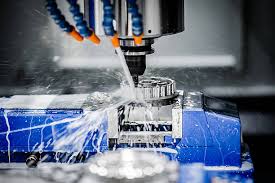 However, why most of customers would like to choose CNC Machining process for the products? It has some advantages as below:
1 High quality for metal/plastic products.
2 Good precision/tolerance
3 Fast turn-around
Anyway, if you have parts need to do cnc machining, please feel free to contact us via enquiry@nice-rapidtooling.com. We will provide good quality and reasonable prices for you.