Nice Rapid Limited is located in Zhongshan City, Guangdong Province, China. Nice Rapid Limitedspecialized in CNC milling service China and focusing on superior workmanship, absolute quality, cleanliness, and lead time. Our CNC milling service China factory covers an area of 2, 000 square meters, with beautiful environment and convenient transportation.We have a promising development prospect and its scale is expanding.Andnowwehas more than 100 sets of variousequipment. More than 50 technicians and more than 200 employees. We are mainly engaged in the design and manufacture of CNC milling service China forglobal aerospace, medical, automation, precision mechanical parts processing, precision fixtures, jigs, mold parts design, manufacturing, special material parts processing (such as ceramics, hard alloys), Design of automation equipment, installation, commissioning and maintenance and improvement of professional production equipment.
As the most professional CNC milling service China factory, Nice Rapid is committed to quality and environmental protection. It has passed ISO9001, AS9100C quality and environmental management system certification. Sincewe wereestablished,we have been continuously improving. For the research and development of mechanical processing, it has the unique, scientific, experience and innovative ability. Our CNC milling service China products and materials have been inspected by professional quality inspection department. The finished products are ex-factory. The CNC milling service China product design is reasonable and the performance is stable.Our company has various imported precision machining equipment and precision testing instruments. All CNC milling service China parts can be machined with extremely tight tolerances, precise dimensions and a smooth surface. Roughness is generally considered to be the high frequency short wavelength component of the measurement surface.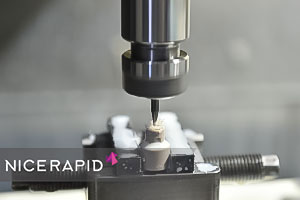 Nice Rapid is a firmly united team of talented and experienced engineers, machinists and technical consultants, who commit to helping solve problems relative to manufacturing precision and complex CNC milling service China parts, including design, product costing, quality, etc. What makes Nice Rapid different from other machining company is thatwe are the label of superior quality and high efficiency. We have imported much high-tech equipment during these years which enables us to make complex and micro CNC milling service China parts faster than ever. Besides, we have long term cooperated partners on sheet metal, stamping, injection, and die casting as well. We can offer a one-stop CNC milling service China to fulfill your whole project. Absolutely we offer the highest precision and speed for our clients. Our purpose is to help millions of buyers for custom CNC milling service China parts to do business easily. Welcome to discuss your ideas with our technical team.
Our passion is delivering high quality custom CNC milling service China parts to our customers at low prices and competitive lead times. With many years'oversea trade experience, Nice Rapid Limited got very important information: It's a big headache for many oversea clients to look for good CNC milling service China suppliers. Firstly, delivery time. Orders are always postponed for a long time, Secondly, quality problem. Even if samples are in good condition, the mass production problems occurred frequently. Thirdly, communication obstacle, Many CNC milling service China suppliers are not good at international business and do not really understand the clients'demand and always delay the response. In order to help oversea clients to solve the problem and create more value, Nice Rapid Limited devotes to Exquisite Technology, and Excellent Service. Fast lead times, competitive prices, passion service to assure Nice Rapid would be your best choice of one stop CNC milling service China manufacturing.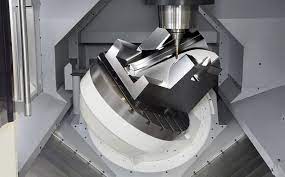 Nice Rapid Limited is a professional CNC milling service China manufacturer, we specialize in different types of precision machined parts for electrical, digital, medical, optical, motion, sensors, robot and aviation devices as well as other parts.machining, metal stamping and rubber mold parts. Nice Rapid has sufficient precision CNC milling service China production and processing equipment and a strict internal quality management system. The quality of precision parts produced can meet global industry standards and the CNC milling service China products are sold overseas. At present, the Nice Rapid's main customers are world-renowned companies,of which include Fortune 500 companies. Since its establishment,we have always followed the principle of "people-oriented, continuous innovation, high quality and efficiency, customer first". The company insist the tenet of "Meticulous Manufacturing, Quality First, Continuous Innovation, Satisfactory Service".