The CNC machines come in a wide range of speeds, shapes, and sizes making it perfect for all your manufacturing needs. CNC machining is slowly emerging as one of the most essential parts of precision engineering as well as the production industry.
These machines on production floors and workshop play a wide variety of roles fabricating of delicate and complex medical parts, casting dies and mold to make automotive parts as well as airplanes, their usage is so wide.
The unique thing about CNC machines is the fact that they have been designed with different software as well as the different degree of automation. Not only will they enhance the machining efficiency of your project but also improve its part quality.
The only challenge that you might encounter at first is choosing the right CNC machining tool, with plenty of factors that need to be put into consideration, here are a few aspects that you need to pay special attention to.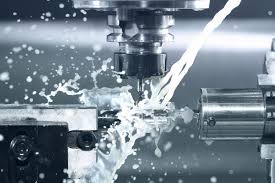 >>The tool operator experience
The first thing that you need to do is know every little detail about your machining set-up, another vital thing that you should know beforehand is the experience of your engineers or designers as they will have a big impact on the part quality as well as finishing.
If you already have the CNC machines, you need to thoroughly evaluate the whole machining set-up to determine if they are up to the task, determine all the existing gaps, complete an assessment of its longevity. You can also evaluate the effectiveness of its parts and components as well as determine whether they need to be replaced.
>>The raw-materials being machined
One thing that impresses me the most about CNC machines is its ability to work with a wide range of materials, this includes titanium, Inconel, mild steel, hardened steel, aluminum, copper just to mention a few.
The type of materials getting machined can have a great impact on the spindle selected, machine design, precision, durability, load-bearing, performance levels. The cutting state of the material, as well as its physical properties, can have a great influence on machining factors such as peak motor horsepower, max spindle torque, maximum spindle speed required
>>Difficulty and part complexity
One of the greatest challenges of the CNC machining process is the complexity of parts as well as the precision of the parts being produced.
For the production of parts and products used in medical, defense, aerospace, and automotive sectors require technologically advanced CNC machines in which different spindles are used which have the capability of shaping, cutting, boring, maneuvering parts which can be controlled by multiple axes.
>>Box guideways and linear motion
You have to also choose a CNC machine that either uses a rigid and strongbox guide system or linear guide system. In this section, you need to consider these four essential factors: the load-carrying capacity, tool life, speed, and rigidity.
Machines that tend to use the LM guide are always faster compared to their counterparts making them perfect for light-duty applications. On the other part, machines that use box guide produce less vibration, are rigid, and are suitable for heavy cuts.
The original article is from: https://www.nicerapid.com/complete-guide-on-how-to-enhance-your-machining-efficiency-a-390.html
Feel free to contact us via enquiry@nice-rapidtooling.com if you are interested!