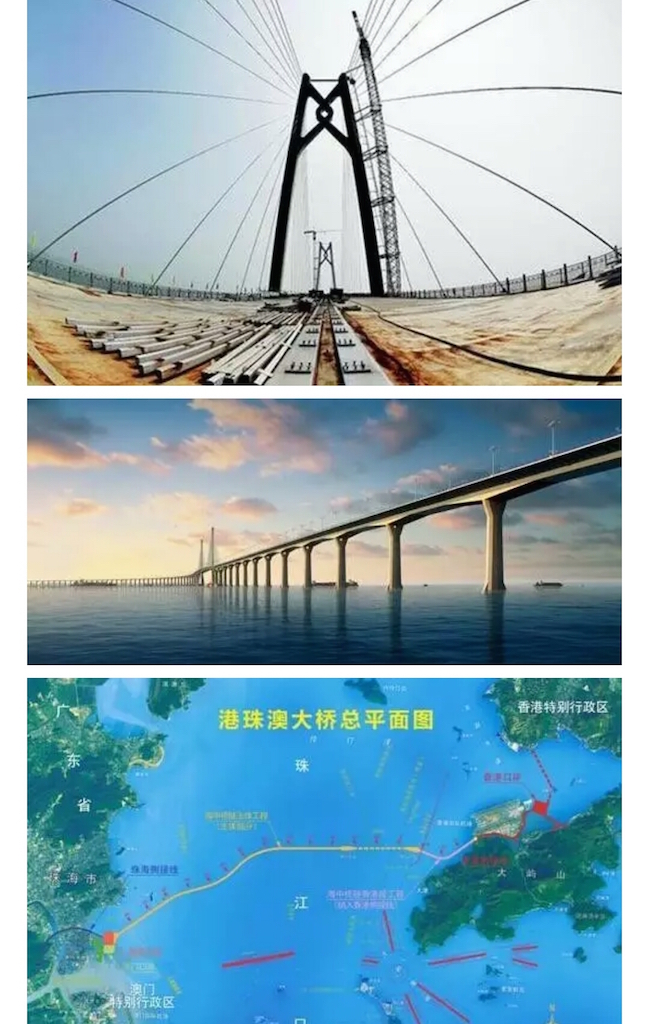 China Daily
reports that the final sections of the
Zhuhai
portion of the bridge have now been lowered into place,completing the one of the largest parts of the project and contributing to the prospective opening time for the bridge of late 2017. The 35 ton expansion joint is the final piece of the 22.9 kilometre bridge section to be put into place and it is now up to the team working from the
Hong Kong
side to finish their major works, in order for the main structure to be complete. Construction has been delayed considerably due to technical difficulties, such as a shifting seabed, which has allowed the project to run over time and budget.
The project consists of the 55 kilometre long-bridge, of which 22.9 kilometres passes over the sea, as well as a 6.7 kilometre underground tunnel, with an estimated lifespan of around 120 years. These figures comfortably allow the bridge to hold the 'Biggest Cross-Sea Bridge in the World' title, as well as one of the most expensive ever built, at a price tag of 10 billion Yuan or USD$1.5 billion.
When complete, it is hoped that the journey time from Hong Kong to Zhuhai will be cut from the current four hours, to around half an hour. This will improve Hong Kongers' access to the Pearl River Delta region for business and pleasure reasons, as well as allowing residents of Macau and Guangdong easy access to Hong Kong International Airport and its myriad of shopping destinations. Currently, a fast and frequent ferry service runs between Hong Kong's airport and ports in China and Macau, but this is obviously dependent on the weather, which can be a problem during the typhoon season.
Use of the bridge will, hopefully, reduce demand for flights around the Delta and also have a positive effect on tourist traffic, allowing people to shop without worrying about baggage limits and airport check-in times.