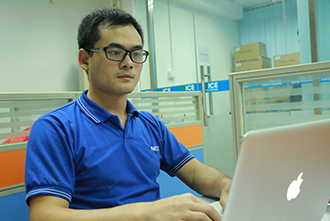 NICE Rapid Tooling Manufacturing Limited
NICE Rapid was founded by Steven Zhang in China. NICE Rapid is a company that provides high-quality prototyping, rapid tooling and low-volume manufacturing services and helps those who are in need of rapid manufacturing solutions.
Steven Zhang(Zhang Yan Bing) is a qualified Project Engineer with rich experiences in rapid tooling manufacturing and project management. He has more than 15-year experience of working with some of China's best plastic injection moulding companies, mainly managed processes and especially for export. During the past years, he had learned a lot about western management and rapid manufacturing technologies like quick turn tooling, sheet metal and die cast techniques. All these experiences made him excellent in English writing and a genuine customer-focused professional.