SLA rapid prototypes offers a range of material options and provides parts with great accuracy to CAD and a good surface finish. The parts need to be built with support structures which are removed post process. SLA rapid prototypes is a good option for prototypes and low volume production. SLA rapid prototypes produces parts which are highly accurate to CAD and can produce highly complex shapes and geometries. The parts are generally quoted by volume or weight and so in order to keep costs down you can hollow out any thick sections but must remember to leave escape holes for the uncured material. SLA rapid prototypes can deal with thick and thin sections without much trouble but due to the resolution of the printers any walls or other features should be at least 0.4mm wide and high.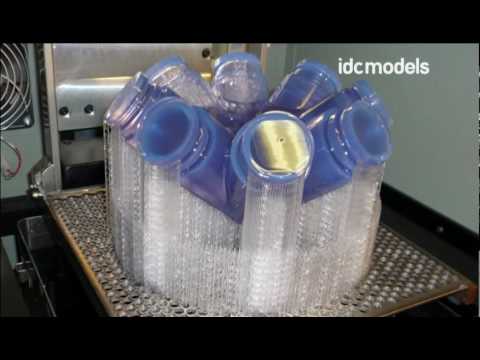 Nice Rapid adopts the TQM system focused on customer's projects constantly improve the technical process so as to strictly supervise and control the whole process from the initial design to manufacture which has further ensured the high quality SLA rapid prototypes products. Thanks to the excellent teamwork spirit ofNice Rapid staff and great support of customer, the company annually turns out 600-900 standard top quality set of SLA rapid prototypes moulds. Our company offers variety of SLA rapid prototypes products which can meet your multifarious demands.
With the advanced equipment and ten years' experience in the industry,Nice Rapid Limited is now offering our SLA rapid prototypes manufacturing services to a large and diverse customer base from various industries. We provide SLA rapid prototypes making and general machining in Zhongshan, Southern China. Our goal is to meet your machining needs with the highest quality of service. We have been providing top-quality commercial and industrial SLA rapid prototypes machining services for over 20 years. Our mold making technicians have the knowledge and experience to offer you consistently great results. We pride ourselves on working closely with our clients to ensure you get exactly what you need.