At Nice Rapid, we provide vacuum casting, SLA prototype machine and CNC Machining. Materials could be plastics and metals,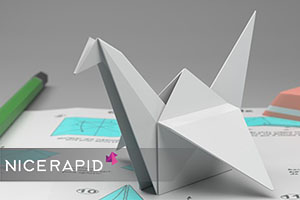 such as ABS, PMMA, PC, aluminum, stainless steel, magnesium alloy and brass etc. Our price for SLA rapid prototypes would be comparatively lower for some small parts. For very huge SLA rapid prototypes parts, we would suggest customers turn to
European companies. But frankly we are extremely competitive in rapid prototypes and vacuum casting, typically our pricing would be only about 40-60% of the West and with quick delivery time. Usually the delivery time for several parts by CNC would be 7 to 10 days, including 3 or 4 days by air shipping. That is why many of our customers would like to come to us for CNC and vacuum casting. Lower price but the same quality as the West. We also provide low volume production up to hundreds or thousands of units. Learn more about rapid prototyping below or if you have such kind of projects, please send your 3D CAD file to our international team of experts to get a free quote.
CNC Machining

We can offer fast turn-around, multi-axis, high-speed CNC machining solutions to fulfil most requirements
for concept models, rapid prototypes parts and low-volume production components. We are able to machine directly from your 3D model and can supply parts from one-off's, p to low-volume production quantities in a wide variety of materials, including plastics and metal.
Plastics: ABS, PC, POM, PP, PMMA, PBT, PTFE, Nylon, Nylon+30%GF, PEEK and PVC.
Metal: Aluminum, zinc, magnesium, brass, copper, bronze, mild steel and stainless steel etc.
We can also supply surface treatment methods, such as painting, silk screening, pad printing, polishing,
sand blasting, anodizing, power coating, plating, passivation, laser etching and knurling etc.
Vacuum Casting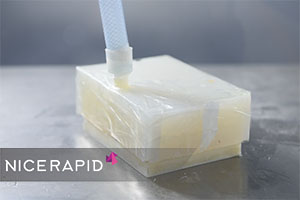 Vacuum casting (cast urethanes) is a commonly used SLA rapid prototypes technology, when low volume of a 3D CAD model are required. The parts are made out of Polyurethane which has properties close to real injected plastics, such as ABS, PC, PA, POM, PA, PP, TPE's or TPR rubbers etc. Usually, a series of 5-100 pieces will be run using this casting technology. Each Silicone mould can make a maximum of 20 to 25 pieces. Learn more about our vacuum casting service.
SLA 3D Printing
"Stereolithographic Apparatus"(SLA) is an additive manufacturing process using a vat of liquid resin and a UV laser to build rapid prototypes a layer at a time. The laser is used to trace out and cure a cross-section of the part design on the surface of the liquid resin and the process is repeated. Each newly cured layer adheres to the layer below it. SLA rapid prototypes was the first rapid prototypes' technology. These parts can, however, be brittle and weak, so they have to be carefully handled.
Rapid Prototypes
: which is better with
CNC Machining
and
3D Printing
?
With the popularity and widespread use of 3D printing, many people have been exposed to this type of product. Like 3d printed toys, houses and more.
General speaking, lots of parts with complex structure can be 3D printed, it not only has a beautiful appearance, but also prints quickly, which can greatly improve work efficiency.
However, considering the issue of cost, large-scale rapid prototypes will not use 3d printing, but will still use traditional CNC Machining. Like a car bumper, it is bulky, and the cost is slightly lower if use CNC Machining. But the cost is higher, and the strength performance is not as good as CNC Machining.
3D Printing is suitable for products with relatively small volume, which are generally electronic products. It has a complex structure and light weight, fast printing time, good quality, and can print easily.
Therefore, it is very important to choose the appropriate process when making parts. For larger products, we still prefer to use traditional CNC Machining, and then some more complex and small products choose 3d Printing will be more suitable.
Nice Rapid has professional 3D printing and CNC Machining process, also technicians have a lot of experience and can provide high-quality rapid prototypes. Welcome to consult us at enquiry@nice-rapidtooling.com!