U.K. Brexit Recession Fears Unfounded Say OECD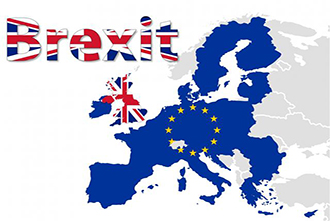 City AM, the London-based newspaper stated yesterday that contrary to the economic doom and gloom by both the previous U.K. Chancellor of the Exchequer, George Osbourne, and Mark Carney, the head of the Bank of England, the U.K. does not appear likely to suffer a recession as a consequence of Brexit from the European Union. This has come as a surprise to the OECD, and the Office of National Statistics (ONS), who believed that the U.K. economy would contract due to the referendum result and its effect on the rest of Europe and the world economy.
Since the referendum, Gross Domestic Product (GDP) has been forecast to grow by 1.8% for 2016, up from a predicted 1.7%. The OECD had previously stated that the U.K. would suffer two quarters of negative growth as a result of the referendum and that this would impact all sectors – especially manufacturing.
Even the President of the United States, Barack Obama, stated that he thought leaving the European Union would be bad for the U.K. economy and that the U.K. would be at the back of any trade negotiations with the U.S. The Pound is down 12% from pre-Brexit levels and it has also hit a 31 year low against the Dollar after the referendum, but a lot of this uncertainty has been temporary, which is good news for countries outside of the E.U., such as China.
Renegotiation of trade deals between non-EU countries, which are currently unavailable to the U.K. as a member of the E.U., will allow more scope for British businesses to choose the best and most cost effective solutions, without having to consider the impact of violation of E.U. trade laws. This will ultimately allow the U.K. to trade with whomever it wishes, therefore boosting the economy and cementing its position as the fifth largest economy in the world.