Rapid tooling is also called soft tooling and prototype tooling, but it is means injection mold tooling that lets you easily and cheaply produce components. It is essential to differentiate the idea and the realization as there are several ways of getting the same outcomes.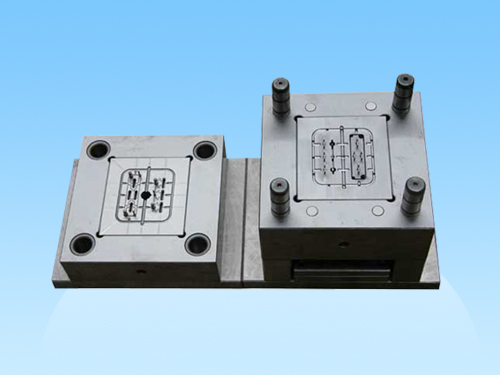 Theoretically, it is a sort of injection mold tooling, produced fast and with less cost to enable resting and validation of components before you can put your money in the production tooling.
With regards to realization, anything that enables you to apply this process.
The primary reason why industry uses rapid tooling is to test and validate the components in the prototyping stages of developing a new product. Although other types of prototyping like 3D printing, vacuum casting or CNC can be used. However, rapid prototyping is much quicker and cheaper depending on the materials used.
The Process
Rapid tooling is the fastest way of creating a mold. It started in 1990 when engineers studied the plastic injection molding. They found out that they can build molds within an hour instead of weeks.
The process is the best way to prototype a component and produce several hundred plastic parts before doing high-volume production. Thru this process, you can build the insert. It includes the center, cavity, and the side actions of the part.
Regardless of what type of machine you will use, it is possible to get thousands of cycles using only one tool.
There are several types of rapid tooling that you can find in the market. Their advantages may vary depending on several factors like accuracy, consistency, size, materials, and technology. If you are considering this process for your prototype, remember the limitations listed below.
Limitations in Using Rapid Tooling
The Mold Should Be Strong
It should be tough enough to deal with the injection molding process. The machine is being measured by pounds per square inch. It only means that if the mold material is not tough enough, it may not be able to survive. Also, the mold should be able to withstand injections of hot material.
The Mold Should Be Smooth
Aside from being strong, the mold should be smooth enough particularly for the plastic part for easy ejection. Conventional steel machined molds are polished and smoothed for problem-free ejection. The common issue that you may encounter in rapid tooling is material build-up. It reduces the smoothness of the mold.
In this situation, the mold might require more work after it is produced to smoothen the prototype. Therefore, welcome to contact us by email enquiry@nice-rapidtooling.com to get free quote!