Liquid silicone rubber has been used for many industries for more than 40 years now. Even established markets continue to use the process and provide new opportunities in the future because of its advanced manufacturing and the latest injection molding technology.
Around 25% to 30% of the silicone market around the world is LSR and may cost approximately $20.3 billion in 2020. The projected market size of the LSR market worldwide by 2020 is around $5.075 billion.
LSR has been used predominantly in the medical device industry in surgical tools and equipment, mainly because of its biocompatibility. The total revenue of this industry is around $250 million per year in 2012, and the estimated pounds used per year is 52.94. China and the United States have been the leading global consumers of LSE, and around 40% of the total market size of silicone is in the Asia-Pacific region.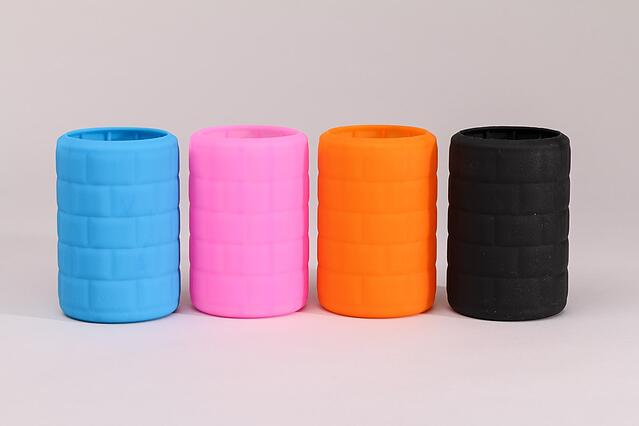 Essential Characteristics of LSR
Various industries preferred liquid silicone rubber to produce their rubber parts due to the manufacturability of the raw material. There are lots of benefits LSR has provided to various businesses such as high-volume molding, improved productivity, ease of processing, and consistent part quality. The LSR has become the perfect material for several demanding applications because of its distinct properties that include:
Biocompatibility
During the extensive testing, LSR has shown superior compatibility with body fluids and human tissue. As compared to other elastomers, LSR cannot corrode or stain other materials and is very resistant to bacterial growth. Liquid silicone rubber is likewise odorless and tasteless and can be formulated to comply with the strict FDA requirements. Using various methods, the material can be sterilized like e-beam, ethylene oxide, gamma, steam autoclaving, and other numerous techniques.
Durable
LSR parts are quite durable; it can survive even the highest/lowest temperatures, which makes them the best choice for parts you can find under the car's hood and those that are near to engines. The parts designed using LSR injection molding will not melt and can resist fire—most of the problems for parts manufactured using plastic injection molding techniques.
Chemical Resistance
LSR resist oxidation, water, and some chemical solution like alkali and acids.
Temperature Resistance
As compared to different elastomers, the molded silicone can tolerate a wide range of extreme temperature. The product can remain stable even if there is a sudden change in temperature. The LSR can survive even the hottest and coldest temperatures without affecting its structure and design.
Mechanical Properties
The liquid silicone rubber has impressive elongation, tensile strength and high tear, hardness range of 5 to 80 Shore A, and excellent flexibility.
Electrical Properties
LSR has exceptional insulating properties, which provide a useful option for different electrical applications. As compared to traditional insulating material, the silicone can work well even in high and low temperatures.
Transparency and Pigmentation
Liquid silicone rubber has natural transparency. Because of this, the material can produce custom, colorful, molded items.
Manufacturers can produce a part that will be durable and easier to assemble and fabricate.
The original article is from: https://www.nicerapid.com/liquid-silicone-rubber-providing-solutions-and-new-opportunities-in-todays-industry-a-313.html
NiceRapid is professional LSR injection molding company that can provide high quality products and services. If you are interested in LSR technology, feel free to contact us via enquiry@nice-rapidtooling.com!