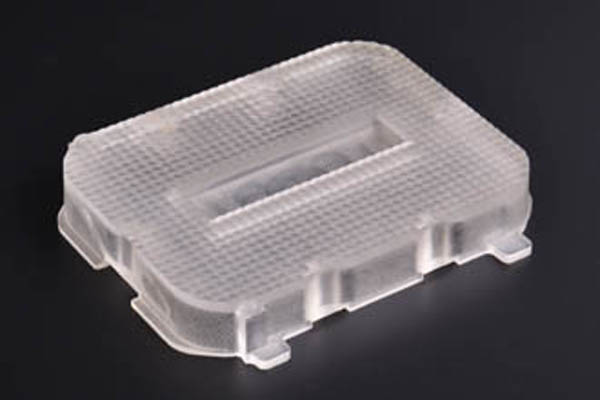 With the numerical control process technology of CNC machining center, it can precisely process on materials of ABS or PMMA to produce transparent rapid prototyping prototypes with high intensity.
2. Laser rapid-prototyping prototype manufacture
In accordance with parts' geometrical information generated by CAD, it can control three-dimensional numerical control system and use laser beams or other methods to heap up materials to form laser prototype.
3. Product silicone casting prototype manufacture
Using CNC prototype or laser prototype, as well as reverse manufacture silicone mould, it can manufacture small amount of transparent and non-transparent PU prototypes in different properties of ABS, PP or rubber, with vacuum casting.
4. Hardware prototype manufacture
The hardware prototype is made from metal materials of aluminum alloy, gold, copper, and iron, taking advantage of machineries such as wire-electrode cutting or CNC and machine tool. It also needs the corresponding prototype post-processing.
Know More About: Rapid Prototyping China