The prototypes can represent the designer's ideas physically, which can be used to inspect the appearance and structure. One or a few prototypes can be made according to the product dimension drawing or structural drawings before mold making.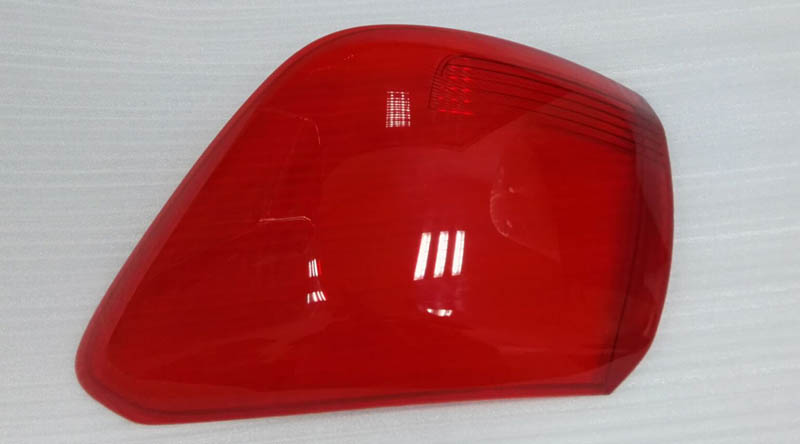 The advantages of CNC machining of acrylic (PMMA) prototype:
The automatic processing of complex parts is far beyond the capability of general machine tools. On account of its high adaptability, high precision, high efficiency and suitability to the characteristics of the modernized production management, CNC machining can accurately reflect the information in drawings, save money, improve surface quality and raise the production efficiency.
Various materials can be used in making rapid prototyping China. Photosensitive resins are mainly adopted for SLA molding. The silicone mold is mainly used in mold replication of vacuum injection mold. The materials used in CNC machining are divided into two categories: metal and non-metal materials. Non-metal materials mainly refer to some engineering materials, such as ABS, PC, PP, POM, PA, PMMA (acrylic), bakelite and epoxy tooling board.
The materials for CNC machining are usually sheet materials with standard thickness. Sheet materials with thickness more than 100 mm are difficult to order, and the ones with thickness of 150 mm need to be customized. As the prices of the sheet materials with special thickness are different, the prices of sheet materials used in making prototype are not consistent.
Acrylic (PMMA) sheets are polymerized with Methyl methacrylate (MMA), namely polymethyl methacrylate (PMMA) plexiglass. Acrylic (PMMA) is characterized with high transparency (light transmittance 92%), excellent weatherability, of desirable surface hardness and gloss, plasticity. It is usually suitable for fabricating prototype of auto lights and eyeglasses of high light transmittance.
Process (Taking lampshade for example)
1. Blanking
Because the lampshade sample is made in single piece and small batch. The sizes of blanks vary, so the blank shall be cut from large acrylic (PMMA) sheets.
2. Machining front side
A. Clamping and positioning
On general machine tools, clamping is commonly realized with parallel-jaw vice or special fixtures, but the workpiece is made of acrylic (PMMA), which has low hardness. The conventional clamping methods can deform or destroy the workpiece. So in design of CNC milling machine, a piece of ABS sheet is installed on the top of the workbench, to which the acrylic (PMMA) workpiece can be firmly adhered with 502 glue for clamping and positioning.
B. Rough machining front side
The front of the lampshade can be seen as the cavity part, so the chamfer machining is adopted.
C. Semi-finishing front side
The cutting tool for rough machining can be used in semi-finishing front side in contour parallel tool path.
D. Finishing front side
The finishing of front side can be divided into two steps: (1) for contour > 800, high profile finishing is used. (2) for contour < 800, parallel contour finishing is used.
E. Local finishing
Local finishing of prototype can be performed in two tool paths including high profile finishing and parallel contour finishing.
F. Gypsum profile
Gypsum profile has three roles. First, the gypsum filled in the front can effectively enhance the structural strength after it sets; second, the milling flat surface can be used as a datum when positioning rear side; third, the milled profile is intended for clamping the opposite side.