Compared to Vacuum Casting and 3D printing two methods of manufacturing, a wide range of materials are avaliable in CNC Machining. For example, plastic, metal and sheet metal, etc. Why can CNC machine tools effectively process different materials? Because these machines can handle different operations, such as CNC milling, CNC grinding, CNC turning, CNC welding, end positioning, drilling and winding, to form the final parts you need.
At this time, how to select the right material for your CNC prototypes become very important. Different material has different properties, you should choose the right material according to the function of parts. Such as, you need a metal commponents that used for a car wheel, then the metal material should be hard, wear-resisting and unti-rusting. There are features on the basis of which these materials are selected. Now let's see which metal materials are available in CNC Machining and their features.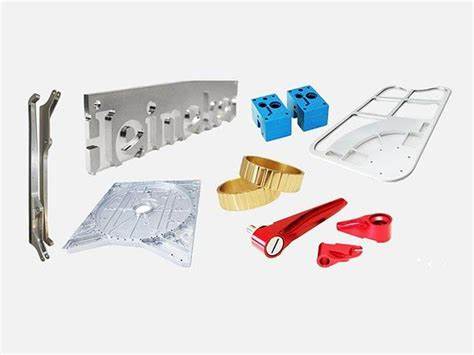 Aluminum
Aluminum has several series, like 6061 series, 6082 series, 7075 series, 5083 series and so on. For above four series, their Strenght order is: 7075 high, other is medium, their hardness order is: 5083 is low, other is medium. Therefore, if your product involves aircraft fittings, gears or shaft parts, aerospace or electrical field, you can choose aluminum material.
Steel
There are two types of steel used widely by us, one is mild steel, the other is carbon steel. Mild steel is good forming and welding ability, which is plain low carboon steel. And carbon steel is easy to machine and weld, it is stronger and tougher, heat-treated for various hardness. If your prototypes involves welding of rivets or architecture industry, choose the two steel.
Stainless Steel
There are four grade series, SUS 303, 304, 306, 316. Low carbon steel and less corrosion resistance. They are good formaing and welding ability, and SUS 316 is more corrosion and chemical resistance than 304. If your products involves medical or surgical instruments, household industry field, you can choose one of the stainless steel.
Nylon
Nylon is a kind of strenght plastic, its most outstanding advantage is that it has higher wear resistance than all other fibers. This kind of product is widely used, is a plastic instead of steel, iron, copper and other metals of good materials, is an important engineering plastics. If your parts involves insulators or bearings, you can choose the plastic.
Other plastic such as PEEK, PC, ABS, TPFE ect, they are all strenght plastic and widely used in our life, including children toys and pips, medical devices, test sockets and so on. You can check the properties of each material before producing your prototypes in order to make sure your parts have the function.
Above are some useful tips in choosing material for your CNC prototypes, if you have any questions or have any parts need to make, feel free to contact us via enquiry@nice-rapidtooling.com to get free quote!